This page was last updated on: September 27, 2021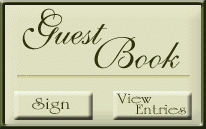 BEAR PAW BOWMEN 

We meet at 7 o'clock on the 3rd Tuesday of the month at Havre Elks Club (across from movie theater)

WE WANT YOUR BOW HUNTING PHOTOS!

or Send to: Brandy Kurtz

                 1865 Hwy 2 East

                 Havre, MT. 59501

ATTENTION ALL BOWHUNTERS, if you have been to one of our shoots or if  you are a member , send your photos!

send us all your 2021 bow harvesting pictures to be included on the website in the hunting photo gallery

email to bkurtz24@yahoo.com

next meeting is November 16th at 7:00pm Havre Elks Club

Christmas party date/food etc will be set that night

THANK YOU BROOKE JAMES FOR OUR NEW CLUB LOGO (AT TOP) ITS AWESOME!!