This page was last updated on: July 1, 2014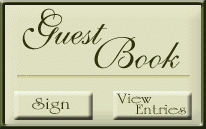 BEAR PAW BOWMEN

We meet at 7 o'clock on the 2nd Tuesday of the month at Havre Elks Club (across from movie theater)

WE WANT YOUR BOW HUNTING PHOTOS!

or Send to: Brandy Kurtz

                1865 Hwy 2 East

                Havre, MT. 59501

ATTENTION ALL BOWHUNTERS, if you have been to one of our shoots or if  you are a member , send your photos!

UPDATED 06/23/14

The Bear Paw Bowmen Archery Club has lost the space in the mall basement. So No indoor shooting this winter unless we find a place to do it....

Currently working on a new facility but it takes time.

Please be patient with us on any upcoming shoots. We still will have our Spring Shoot and Barber Ranch Shoot. but nothing indoors at this time.

IF ANYONE HAS ANY IDEAS PLEASE CONTACT

CLYDE 406-265-4572 or NICK 406-395-4844

CLICK LOGO ABOVE FOR BARBER RANCH 2014 RESULTS