This page was last updated on: November 11, 2015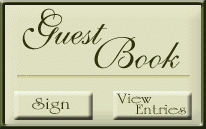 BEAR PAW BOWMEN

We meet at 7 o'clock on the 2nd Tuesday of the month at Havre Elks Club (across from movie theater)

WE WANT YOUR BOW HUNTING PHOTOS!

or Send to: Brandy Kurtz

                1865 Hwy 2 East

                Havre, MT. 59501

ATTENTION ALL BOWHUNTERS, if you have been to one of our shoots or if  you are a member , send your photos!

https://www.facebook.com/pages/Bear-Paw-Bowmen-Archery-Club/247664131977848?fref=ts
DATES TO REMEMBER:

SAT. JANUARY 16TH HOLIDAY PARTY

HAVRE ELKS CLUB

7PM

PLEASE BRING A DESSERT OR SALAD!!

18TH ANNUAL BARBER RANCH ARCHERY SHOOT

JUNE 18TH - 19TH, 2016