This page was last updated on: January 19, 2023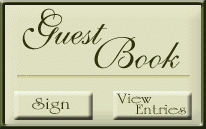 BEAR PAW BOWMEN MEETING INFO 

We meet at 6:30pm on the 3rd Tuesday of the month at Havre Elks Club (across from movie theater)

WE WANT YOUR BOW HUNTING PHOTOS!

or Send to: Brandy Kurtz

                 1865 Hwy 2 East

                 Havre, MT. 59501

ATTENTION ALL BOWHUNTERS, if you have been to one of our shoots or if  you are a member , send your photos!

Dates for 2023 - SAVE THE DATE 

February 11th Holiday Party Havre Elks lodge 6pm cocktails 7pm dinner please bring a salad, dessert or accompaniment club provides meat and potatoes. 

April 30th spring shoot Eagles campground 

June 17th and 18th Barber Ranch 2 day archery shoot