This page was last updated on: January 3, 2022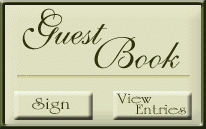 BEAR PAW BOWMEN 

We meet at 7 o'clock on the 3rd Tuesday of the month at Havre Elks Club (across from movie theater)

WE WANT YOUR BOW HUNTING PHOTOS!

or Send to: Brandy Kurtz

                 1865 Hwy 2 East

                 Havre, MT. 59501

ATTENTION ALL BOWHUNTERS, if you have been to one of our shoots or if  you are a member , send your photos!

 2022 Holiday party is scheduled for February 19th, 2022 at Havre Elks Lodge open to all club members and families. 

6pm cocktails 7pm dinner

Meat and potatoes provided by BPBM club, please bring a salad, dessert, or accompaniment for the meal.

Any questions get ahold of Clyde, Brandy, or Amy